Welcome to our Chamber
On behalf of our Board of Directors I would like to invite you to join your Camrose & District Business Associates through a membership in the Camrose & District Chamber of Commerce.
The Camrose Chamber is an association of progressive business and professional citizens engaged in the promotion of trade and commerce and concerned with the improvement of the economic, civic and social welfare of the Camrose area. We work to unite business and professional people from all segments of the community.
In addition to the above, we are a member of the Alberta and Canadian Chambers of Commerce. A central and unified voice of over 385 businesses, we represent the business community at the various levels of government and are also the organization through which Camrose businesses and organizations are able to meet and do business.
Since 1908, we have been serving the greater Camrose area, and our continued effectiveness is dependent on the support of the business community.
Membership in your Chamber is an investment that can provide substantial savings to your business when you utilize the value-added programs that are offered with a membership. Dues are for the calendar year, pro-rated throughout, and are a tax deductible business expense.
Your participation as a member of our organization will add strength to our endeavours.  We welcome your involvement and look forward to our partnership.
Should you require more information or have any questions, please contact me at the Chamber office at (780) 672-4217.
Sincerely,
Sharon Anderson, Executive Director
ALBERTANS HEAD TO THE POLLS APRIL 16th!
Encourage your candidate of choice to school themselves and promote implementation of the VOTE PROSPERITY PLATFORM.
Vote Prosperity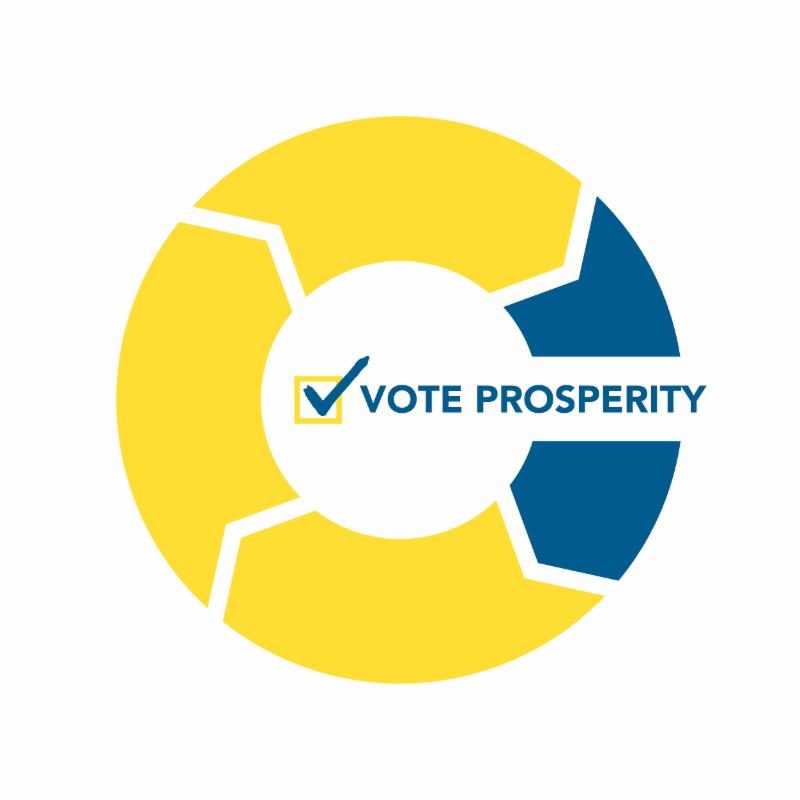 As Albertans look towards the coming election, the Alberta Chambers of Commerce has developed Vote Prosperity: a platform for the 2019 provincial election campaign. It draws upon the ACC's grassroots-driven policy book and feedback received from our chamber members. This product is designed to provide voters an outline of priorities that will enable us to leverage Alberta's economic advantages and strengthen our global competitiveness. The Medicine Hat & District Chamber of Commerce will be focusing on our local candidates using Vote Prosperity to ensure that the issues important to our members are represented.
Vote Prosperity is a reflection of four fundamental pillars for a stronger Alberta:
Strengthening Business Competitiveness
Growing Provincial Trade
Building Healthy Communities
Improving Government Accountability
Find out more about Vote Prosperity and the 17 recommendations to bolster Alberta's long-term economic outcomes and position us for tomorrow's opportunities: www.voteprosperityab.com
Survey:
To help us understand what your priorities are please take the time to complete this survey.
Take Action:
We will be posting information about our local candidates from all political parties in this section so that our members can connect with candidates and make an informed choice at the ballot box.
Find Candidates in Your Riding
Featured Members